Many of the ideas from this year's HD Expo build and expand upon existing recent trends, or are trends reimagined or reinterpreted with a modern twist. Some of what I found this year surprised me, some did not. Mostly, I was delighted by the aesthetic directions in which the hospitality market is moving. Here are some observations from the show.
Plant Materials & Botanicals
In recent years, biophilic design and the use of natural materials has been steadily on the rise. After last year's HD Expo, I wrote about the growing trend of bringing the outdoors in. This year, it appears the trend has been elevated to an even higher level. There were literally plants everywhere you looked, whether represented as the actual focus of the booth, or as the motif of the objects or furnishings, or even if added décor in the booth.
Make no mistake—plants are in.
To that point, it felt as though there were more timeless (fake) plant vendors at this year's show. And some, booths looked completely covered in realistic trees and plants, leaves and moss. It reminded me how in recent years I've seen more live plants and cut flowers in guest rooms than ever before. The desire to make guests feel welcome and special is enhanced by the use of living plants in private spaces, a more intimate touch than live plants in a public lobby or other space.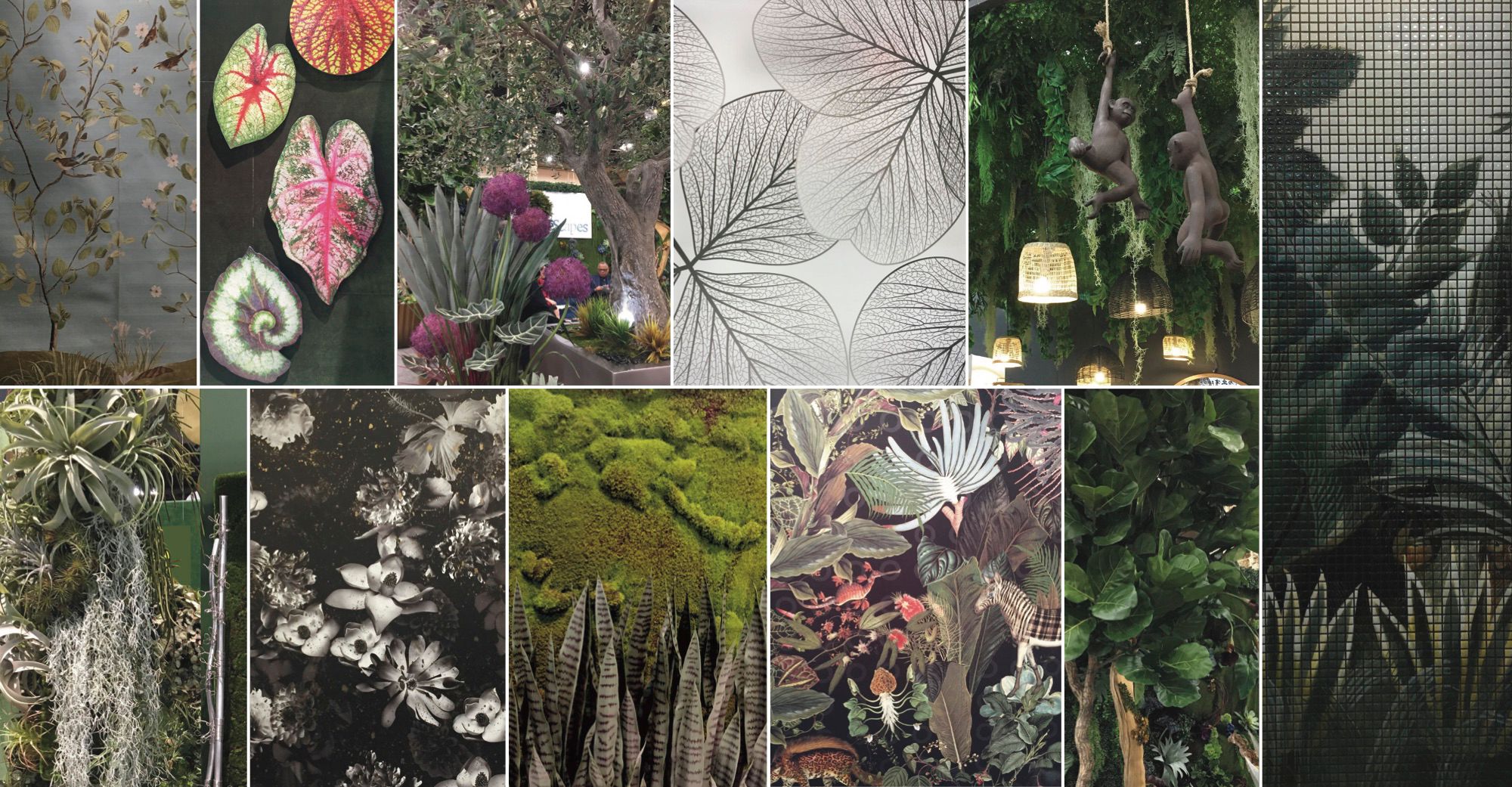 At the same time, botanical motifs have shifted away from 2018's exclusively tropical, banana-leaf patterns to include more styles and aesthetics of botanicals. All are lush and full of leaves and flowers, and are being shown in textiles, carpets, wall coverings, and tile installations. Regardless of style, plants are hot, and can be used in every space in any application in a hotel setting.
As recent research has proven, biophilic design has a positive and restorative impact on occupants of those spaces. Hospitality-specific research on biophilic design has even proven that people will linger in biophilic designed spaces longer than in conventional spaces. Designers attuned to the guest experience are paying attention to the research, and it's no surprise that the use of plants, wood, and other natural materials enhance the hospitality environment where wellness is the intent.
Wood
The use of wood specifically was more evident than I've seen in the recent past. Wood is obviously not a new material, but the treatments and forms seen this year felt fresh.
Wood is appearing more and more in its natural state—specifically, in the actual form of trees. Live-edge tables, bed frames, petrified tree stump tables, wooden bowls…the list goes on. Natural wood was everywhere at HD Expo.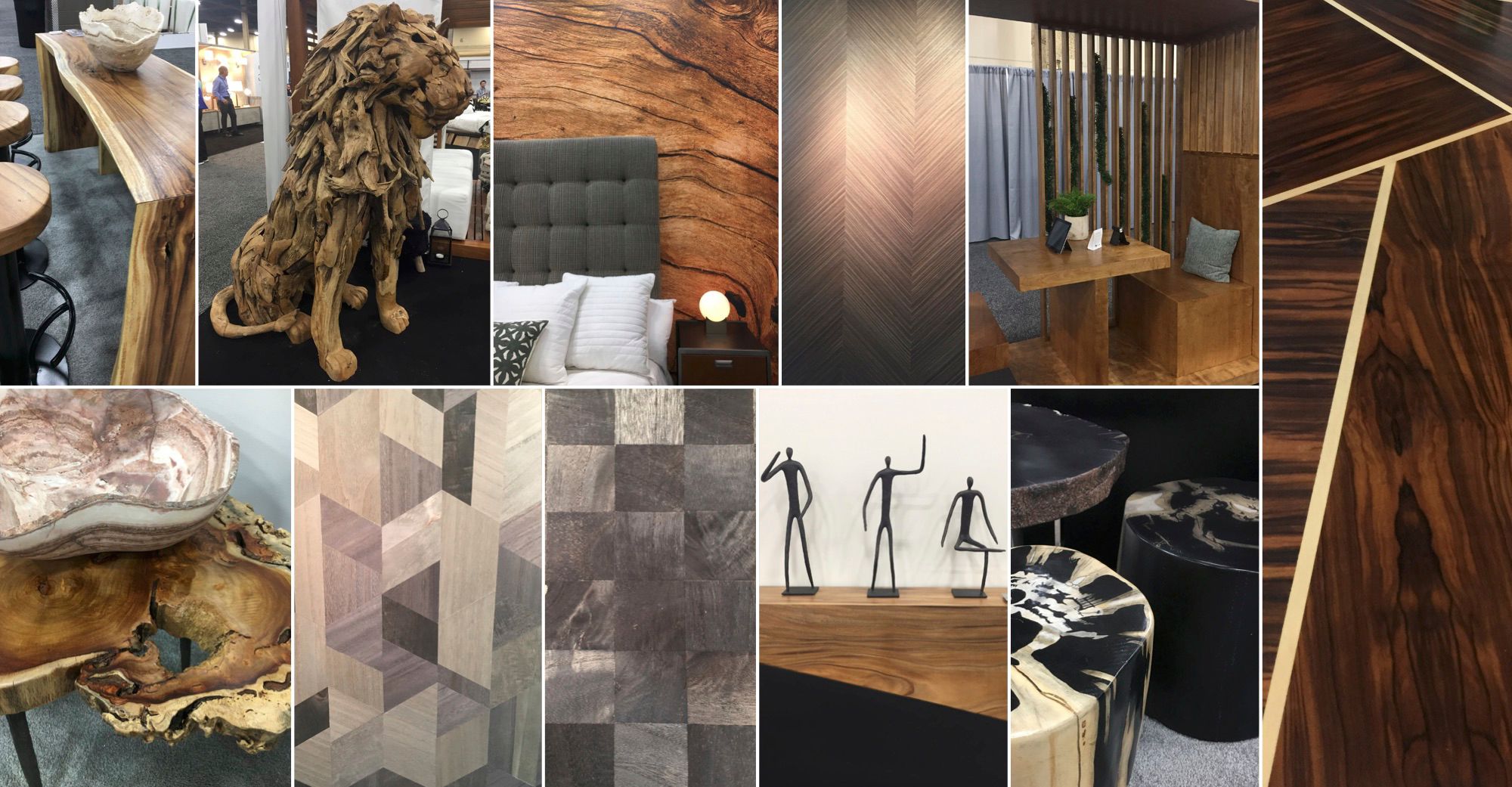 My favorite aspect of these pieces is that they are all individually unique. The beauty of each piece of wood is that there are literally no two that are alike. What also makes wood a unique material is how it can be expressed in different styles or in different spaces. Whether coastal and wind-worn, heavy and rustic, or graceful and delicate, I saw myriad versions of wood in its natural form.
Historic Styling
I never tire of seeing references to historic styles, and I find modern representations of those styles exciting. This year, I saw everything from Art Deco to Mid-Century Modern, along with the growing trend of geometric patterns that I wrote about after BDNY last fall.
At HD Expo, patterns across all types of textiles, wall coverings and floor coverings. The silhouettes of MCM are soft and welcoming, making it a perfect aesthetic for the hospitality environment.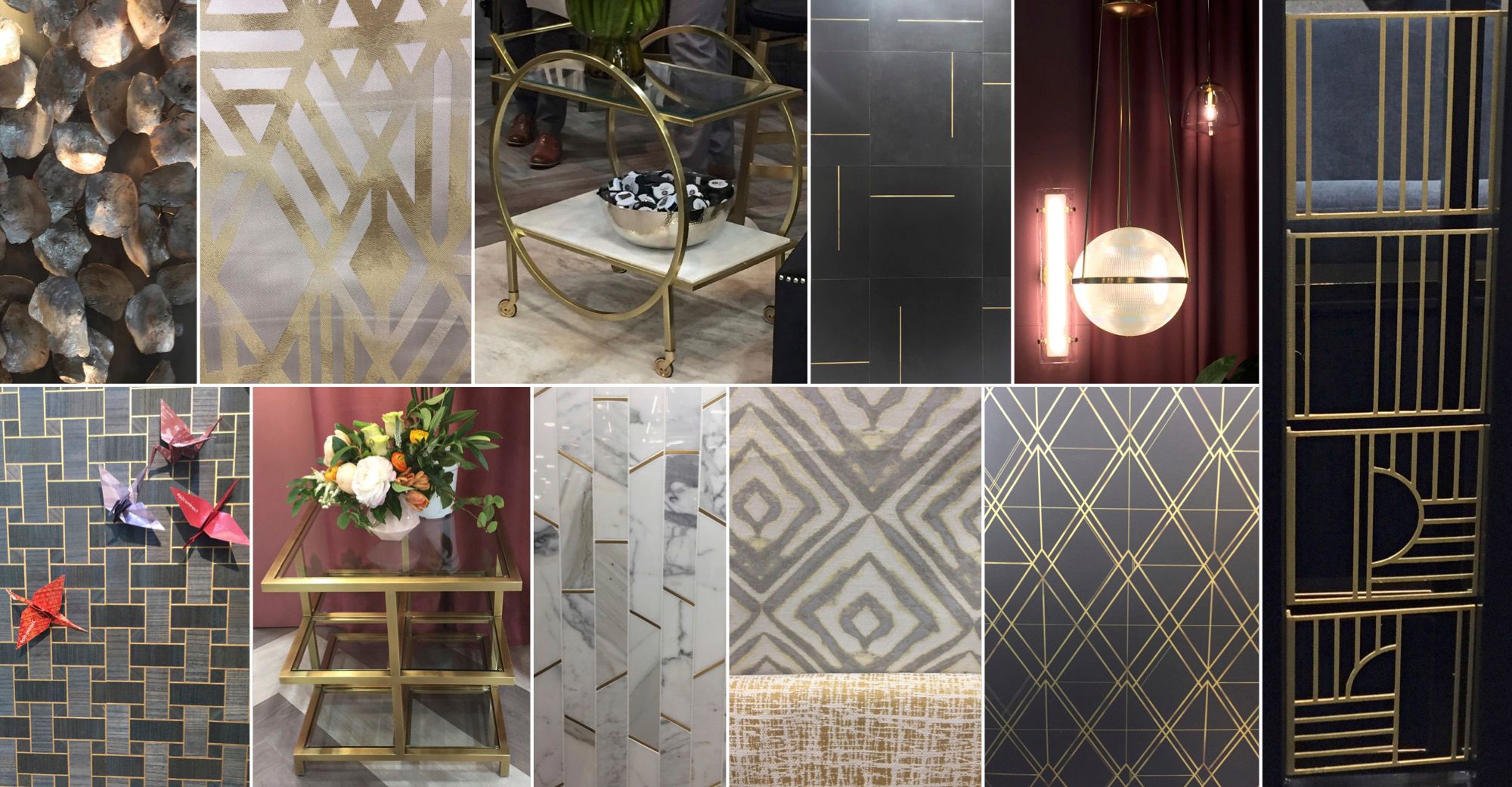 Watching micro-trends morph and evolve is thrilling. The hospitality industry allows for risk-taking and fresh use of materials and aesthetics at a quicker pace than in other commercial interiors. I can't wait to stay in a beautifully appointed hotel exhibiting any of this year's trends, to envelop myself in the beauty of plants and the glamorous expression of old styles reimagined.