The end of the year is a time for reflection and for looking back at the highs and lows of the past 12 months. While 2021 included ongoing challenges due to the pandemic, Interface® made significant progress on our Climate Take Back™ journey, and there are plenty of accomplishments to celebrate in our Americas region! Although choosing our favorite moments was tough, our list of Top 10 Sustainability Achievements is below. Check out the highlights!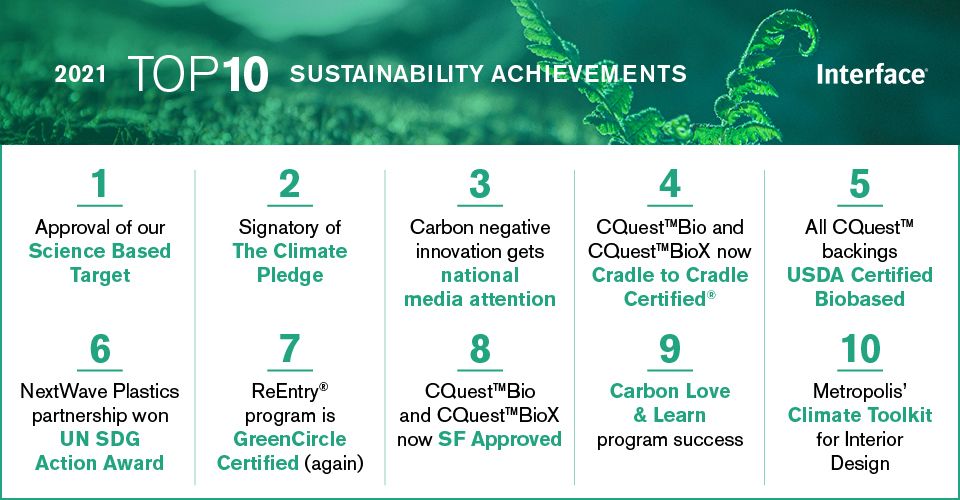 1. Approval of our Science Based Target
In October, Interface became the first global flooring company to receive third-party validation of its 2030 greenhouse gas (GHG) reduction targets as science-based. This approval from the Science Based Targets initiative (SBTi) confirms that our emission reduction targets are in line with the level of decarbonization required to keep global temperature increase to 1.5°C compared to pre-industrial temperatures.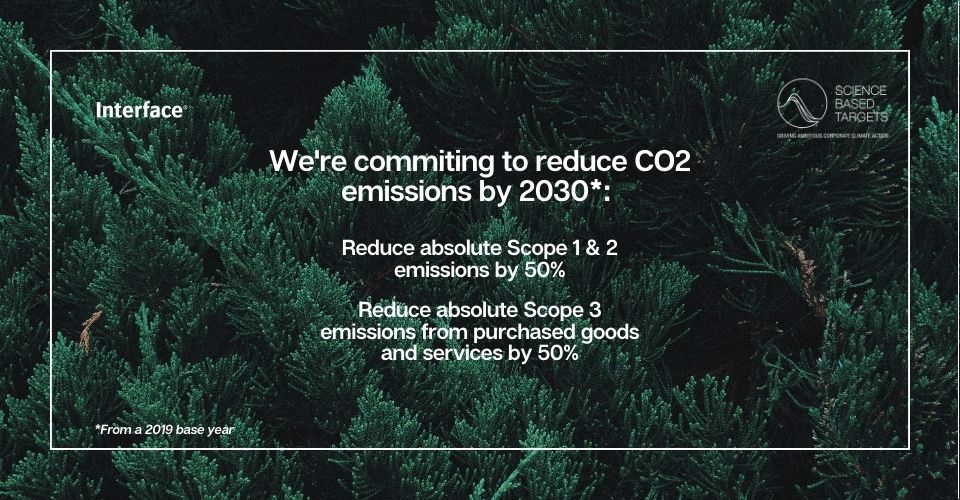 2. Signatory of The Climate Pledge
Interface became the first flooring company to sign The Climate Pledge, a commitment to net zero carbon by 2040 co-founded by Amazon and Global Optimism. The Climate Pledge is a community of 200+ signatories working together to address the climate crisis by decarbonizing the economy, and Interface is proud to offer our expertise to this growing movement.
3. Carbon negative innovation gets national media attention
Interface had some "wow moments" when it came to national media in 2021! The New York Times Magazine article, "Has the CarbonTech Revolution Begun?," made us the poster-child of the movement to scale the technologies needed to reverse global warming. Our carbon negative carpet tile also made its game show debut when Jeopardy! featured this question about Interface in its "Helping the Planet" category.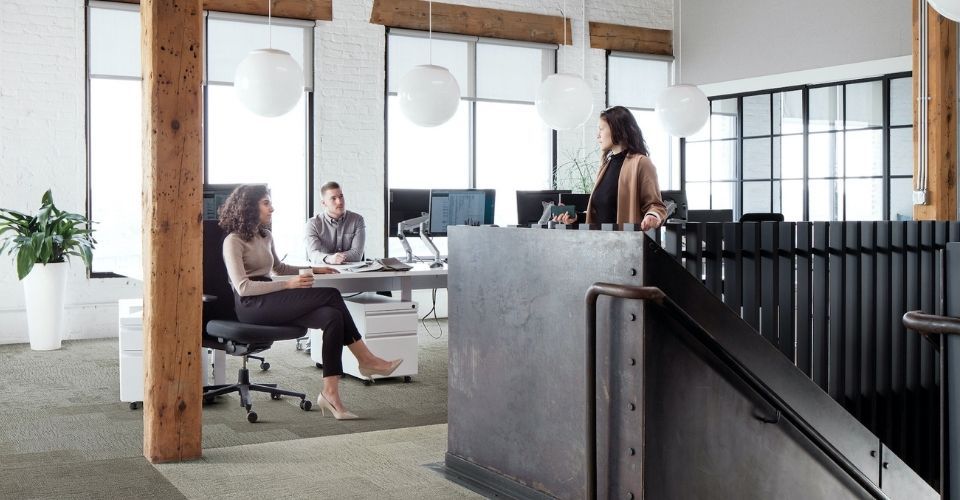 4. CQuest™Bio and CQuest™BioX now Cradle to Cradle Certified®
Our carbon negative journey achieved another milestone in 2021! In addition to our noraplan™ and norament™ rubber, every style of Interface carpet tile made in the Americas is now Cradle to Cradle® Certified when specified on our CQuest™Bio or CQuest™BioX backings.
5. All CQuest™ backings USDA Certified Biobased
Current federal law and the Federal Acquisition Regulation direct all federal agencies and contractors to purchase bio-based products in 139 categories identified by the U.S. Department of Agriculture (USDA), which includes carpet. All of our CQuest™-backed carpet tiles contain at least 42% USDA certified biobased content. This exceeds the 7% minimum USDA certified biobased content for carpets.
6. NextWave Plastics won the UN SDG Action Award
Ever wonder what became of Interface's Net-Works™ program? Well, it inspired a movement. Over the past few years, Net-Works' success in reclaiming ocean plastics for use in global supply chains moved major brands to form NextWave Plastics. This coalition of manufacturers (including Interface) and NGO leaders are driving socially beneficial, economically viable ways to use ocean plastic waste in products. In 2021, the United Nations took notice of NextWave's efforts and honored the program with the U.N. Sustainable Development Goals Action Award.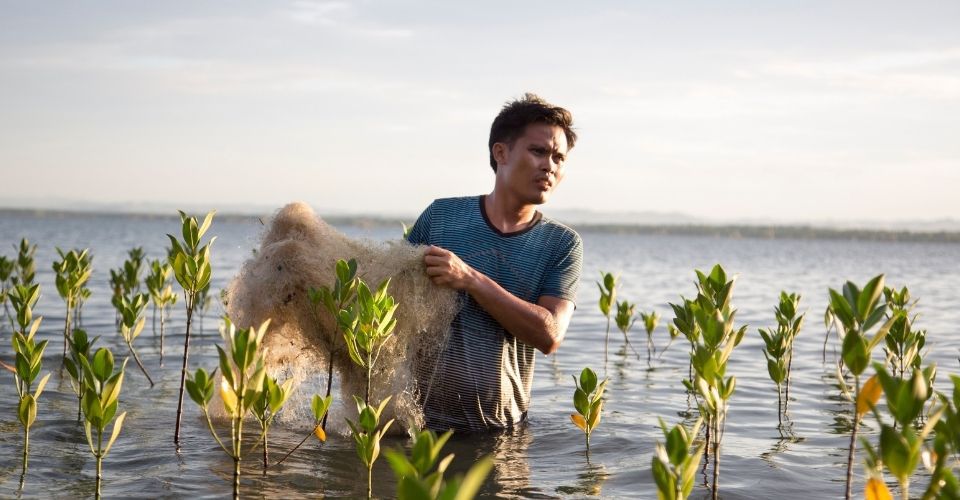 7. ReEntry™ program is GreenCircle Certified (again)
As Interface transitions to make CQuest™GB (97% recycled or bio-based content) our standard backing, our capacity to turn old carpet tile into new will increase. To distinguish ourselves from manufacturers who lack this capacity, Interface worked with GreenCircle Certified to audit our ReEntry Reclamation and Recycling program, which remains the only third-party certified reclamation program in the flooring industry. CQuest™GB is also the only GreenCircle Certified Closed Loop Flooring Product (12%).
8. CQuest™Bio and CQuest™BioX now SF Approved
The City and County of San Francisco requires its departments to purchase green products. To simplify the selection process, SF Environment's green purchasing program identifies "approved alternative products" that are better for the environment on a special website. As of 2021, all CQuest™Bio-backed carpet tiles are officially listed on SFApproved.org. Many organizations reference this list for their own product choices, so Interface is thrilled to be able to showcase our carpet tile portfolio with those customers.
9. Carbon Love & Learn Program Success
Since our embodied carbon education program launched in October 2020, more than 300 built environment leaders have participated in a Carbon Love & Learn and become official Carbon Lovers! Interface's sustainability team is looking forward to continuing these sessions in 2022! Want to learn more? Fill out the interest form to get your invite!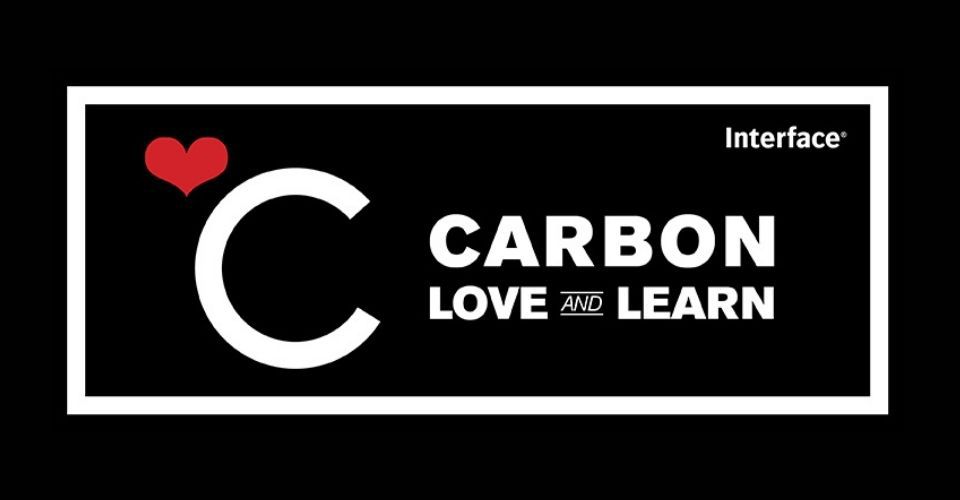 10. Metropolis' Climate Toolkit for Interior Design
Throughout 2021, Interface played an integral role in the creation of the Climate Toolkit for Interior Design – a much-needed resource from Metropolis magazine that speaks directly to interior designers in their own language about the issue of embodied carbon. In connection with the Toolkit's launch, Metropolis joined IIDA, ASID, and IDC to introduce the Interior Design Pledge for Positive Impact.