Our New Sustainability Podcast
How can we truly design with climate in mind? Our podcast, hosted by Head of Sustainability EAAA Jon Khoo, takes an in-depth look into the ever-evolving world of sustainable design.
In each episode, Jon talks to some of the most knowledgeable and passionate experts to gain their unique perspective and insight on the challenges and changes impacting the future of the built environment.
Designing with Climate in Mind is released fortnightly and can be found on all major podcast directories, or you can listen using the player below.
Available Episodes
Episode 1 – Oliver Heath
Jon Khoo talks to Oliver Heath, an expert in the field of biophilic design, sustainable architecture and occupant well-being. They discuss how lockdown has resulted in a shift in mindset when it comes to design, explore the benefits of reconnecting people with nature through design and the sustainability challenges facing the built environment. Oliver also shares his tips for improving well-being both at home and at work.
You can discover more about Oliver Heath and his studio at https://www.oliverheath.com and for more details on the Planted Cities event mentioned in the podcast, see https://www.planted-cities.co.uk.
Episode 2 – Mark Shayler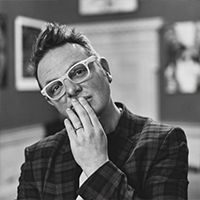 In the second episode of the series, Jon sits down with eco-innovator, visionary public speaker and guru of all things sustainability, Mark Shayler. Mark and Jon discuss how we can all become better climate communicators despite the current challenges, as well as his formative experiences of music and his passion for Qigong (an ancient, martial-arts-based system of exercises in case you were wondering!).
To discover more about Mark, check out his profiles on Instagram or Twitter or his latest project – https://www.reasonstobecheerful.co.uk/.
Episode 3 – Dr Ella Gilbert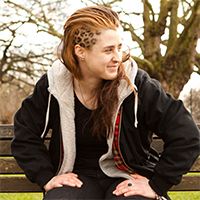 Dr Ella Gilbert talks to Jon about the growing environmental challenges she's witnessed first-hand when working in the Antarctic, as well as her personal journey from being a climate activist to a climate scientist. Ella has worked with the British Antarctic Survey as an atmospheric physicist, and in this episode, Jon checks in on her research and how it will affect how architects design buildings. Ella also shares her experience of navigating the different tribes of climate change, finding balance and talking climate at her boxing gym.
You can discover more about Ella's work through her profiles on Instagram, Twitter and YouTube. In terms of Ella's recommendations on finding out more about Climate Change, here are her recommendations – IPCC, Real Climate, Carbon Brief and Antarctic Glaciers.
Episode 4 – Claire Potter
Circular economy designer, lecturer and innovator, Claire Potter, joins Jon as the latest guest to contribute to Interface's expert-led series.
Claire runs an award-winning design studio in Brighton, helping organisations create measurable change, through positive design. In the latest episode, she demystifies 'the circular economy' and outlines its importance in today's society. Jon and Claire chat through creative ways to reduce waste and to turn it into an opportunity, whilst also considering how the next generation of designers are taking on this challenge.
If you would like to discover more about Claire Potter's work and studio, check out her studio's website or follow her on Instagram or Twitter.
Episode 5 – Munish Datta
What role should the built environment play when ensuring green recovery? In the fifth episode of our podcast series, Designing with Climate in Mind, Jon Khoo talks to Munish Datta, from the UK Green Building Council (UKGBC).
Having played a key role in designing and implementing Marks & Spencer's award-winning Plan A sustainability strategy, and as a member of faculty at the Cambridge Institute for Sustainability Leadership (CISL), Munish is one of the UK's leading experts when it comes to corporate environmental responsibility. In this episode, the pair discuss the UKGBC's current projects and lobbying, the responsibility of the construction industry to reduce its carbon emissions and the power of cross-sector collaboration. Munish and Jon also reflect on how current conversations around racial injustice and the issue of diversity represent both a significant challenge and important opportunity for the construction industry and beyond.
If you would like to find out more about the UK Green Building Council, head to their website, or connect with them on social media on either LinkedIn or Twitter. Here is the Impact Report (2019-2020) discussed in the podcast and you can find their work on Advancing Net Zero here. For Munish, you can follow him on Twitter here.