Our sustainability journey started with our founder Ray Anderson's "spear in the chest" moment in 1994. It was then that Ray was asked a question that would forever change the trajectory of our company:
"What is your company doing for the environment?"
To find the answers to this question, Ray read a book by Paul Hawken, The Ecology of Commerce, which made him realize that Interface was doing more to harm the environment than protect it.
From that moment forward, Ray transformed our business by rethinking our products, processes, and resources to reflect his newfound commitment.
The journey included many moonshot goals, a change in Interface's organizational culture and thinking, and a call to action for other companies to rethink their own impacts on the environment.
We learned a lot along the way. Read on for some of the wisdom you can apply to your business.

Lesson 1: Shoot for the Moon
Set bold, uncomfortable goals for your business and think beyond incremental results.
At one point in history, reaching the moon felt impossible. Then we did it. Ray always viewed every question as a possibility rather than a limitation.
Our sustainability journey began with bold and uncomfortable goals – often made without a solution on how we would achieve them. Ray wasn't afraid of setting targets before we had a plan to reach them.
Sustainability was our accelerant to innovation then and that continues today. To make the progress we've achieved, we've had to set big moonshot goals. Our next ambition: To become a carbon negative enterprise by 2040.
We have already made impressive progress. We transformed our factories, products, and supply chain – including using innovative new carbon storing raw materials – to dramatically reduce our carbon emissions.
And, we have more work to do. We've set science-based targets to reduce our absolute emissions 50% by 2030, a goal that is in line with the level of decarbonization required to keep the planet at a safe global temperature. Having our targets validated by a third party, the Science Based Targets initiative (SBTi), is one of our most notable accomplishments and further validation that we are on track to reach our next moonshot goal.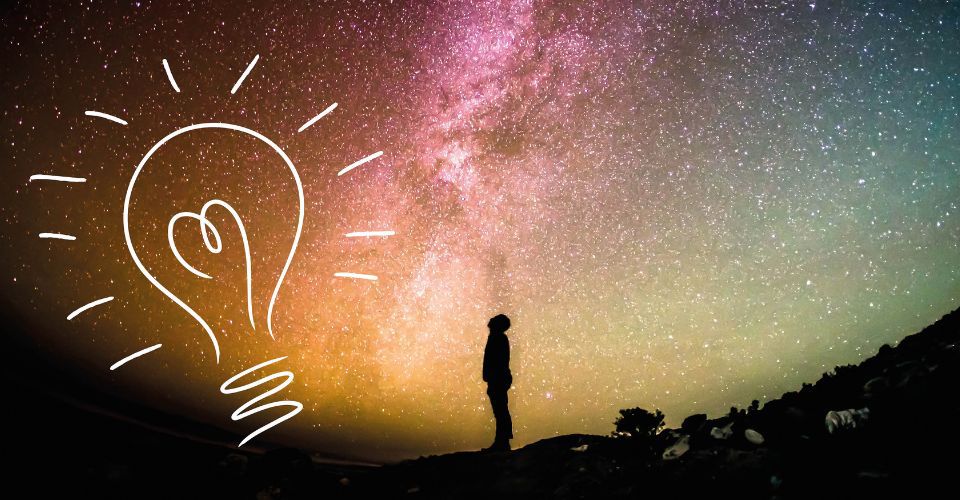 Lesson 2: We're all Designers
Dare yourself – and your team – to go the distance.
At Interface, we're on a relentless journey to design a better way. We are a culture of dreamers and doers on a constant mission to innovate.
The creation of our i2™ Design Approach was the product of another question: How would nature design a floor?
i2™ is based on the concept of Biomimicry, a science that studies nature's models, systems and processes and encourages the application of these elements to man-made design. Our full team pushed the limits and created Entropy®, our first i2™ non-directional product that revolutionized modular flooring.
What makes these products so special is that the design mimics the beauty of a forest floor with tile-to-tile variations in pattern, color, and texture. No two tiles are alike in pattern or color, yet they blend perfectly together, enabling selective replacement, which translates to less waste.
Beyond rethinking design, we've gone further. In 2020, we unveiled Embodied Beauty™, which was our first carpet tile collection to feature carbon negative carpet tiles. This was a first for Interface, and a first for the industry.
By using recycled content and bio-based materials in an innovative way, we created carpet tiles using materials that store carbon, preventing its release into the atmosphere. These products achieved a negative carbon footprint measured cradle-to-gate, without the use of carbon credits.
From the development of new design approaches to the creation of the first ever carbon negative carpet tile, we've had many successes – all because we've dared each other to go the distance.
Always ask the questions because you never know what type of creativity they may ignite within yourself and your teammates.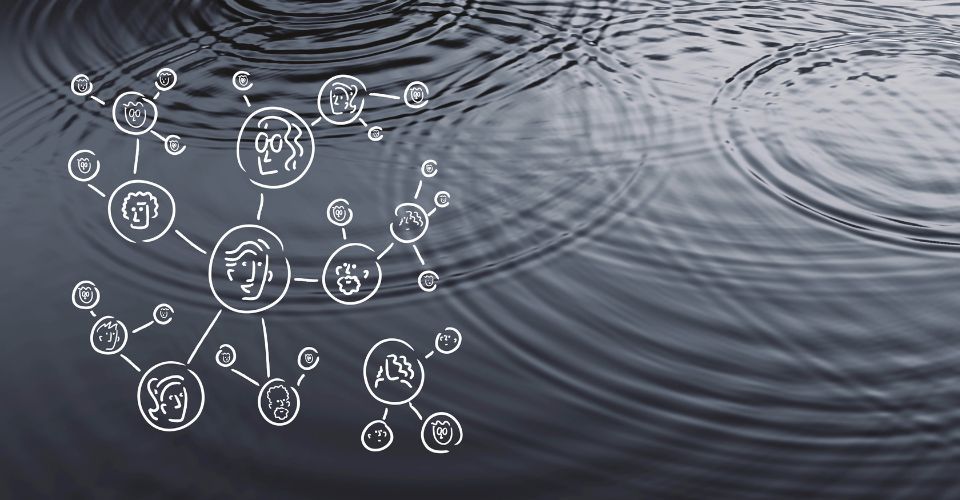 Lesson 3: Start a ripple, create a wave
Influence others to follow your lead to have a real impact on the world.
Every day, we have a choice to make: Will we help our environment or hurt it? Ray always believed that even the smallest, seemingly inconsequential change can ignite significant impact– a ripple effect that influences a large-scale chain of events.
We started this ripple effect through various avenues, including strategic partnerships. When we first started on our sustainability journey in 1994, we were initially on a solo mission. But we quickly realized we couldn't achieve the same level of progress without bringing in our suppliers.
We took our Mission Zero® commitment a step further by applying these same metrics and goals to our suppliers in what we called the Suppliers to Zero program. These included three goals of a zero-carbon footprint, zero use of virgin materials, and zero use of chemicals of concern, in addition to the "reuse or re-entry" of materials in each of our markets.
This was difficult, but not impossible. It led to a 20+ year partnership with Aquafil, our nylon supplier, and resulted in creation of Aquafil's ECONYL yarn that is made from recycled fishing nets, carpet fluff, and other would-be waste.
By buying 100 percent-recycled nylon from Aquafil, we've not only reshaped our supply chains but have been able to drastically reduce the carbon footprint of our products – a lot more than a ripple.
Ray was an evangelist for change. Like Aquafil, he influenced the building industry, the business sector, and governments to set their own sustainability goals. His legacy lives on in everything we do.
By telling our story and inspiring others, we continue to stimulate change and measure our positive impacts on the world.
So, we leave you with one question: What is your company doing for the environment?