Once a year, our design team puts our heads together to discuss color trends. We are constantly observing endless sources of color to inspire us for the next 12 months. Inspiration comes from colors that have emerged on fashion runways, stood out in contemporary art installations, or caught our eye in creative magazines and publications. Then, we delve deeper into a huge amount of research visiting international trade shows, reading trend reports from forecasting agencies and studying the overall cultural climate. Armed with this research we can anticipate twelve colors that will move forward as a trend. Here are some of my favorites.
Living Coral
It has been almost a year since Pantone revealed Living Coral as their Color of the Year for 2019. The Color of the Year traditionally influences product development and purchasing decisions in multiple industries, so 2019 was always going to be a good year for this vibrant shade.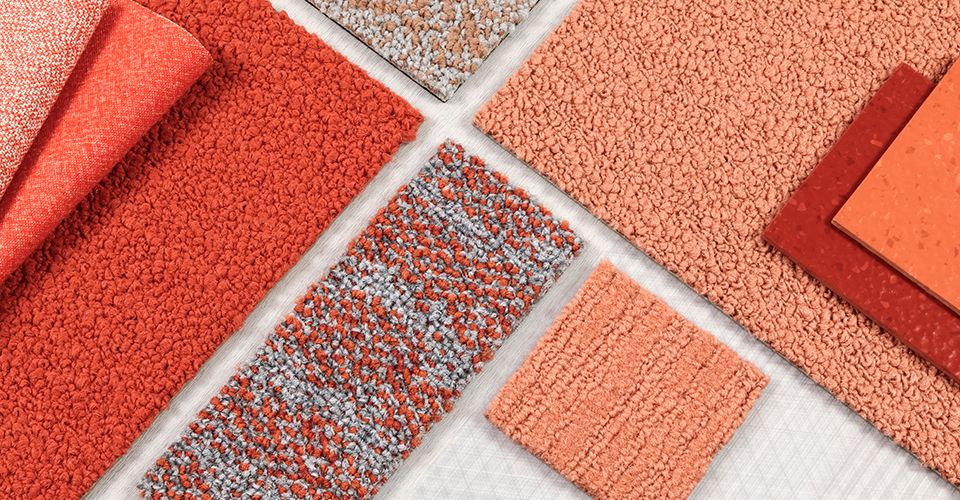 Interface was definitely inspired! Our new global collection Look Both Ways features an enduring shade of Coral: Step it Up, Coralite. The launch of this product injected fresh, energizing color into our portfolio and proved that striking shades can be put to good use within an interior.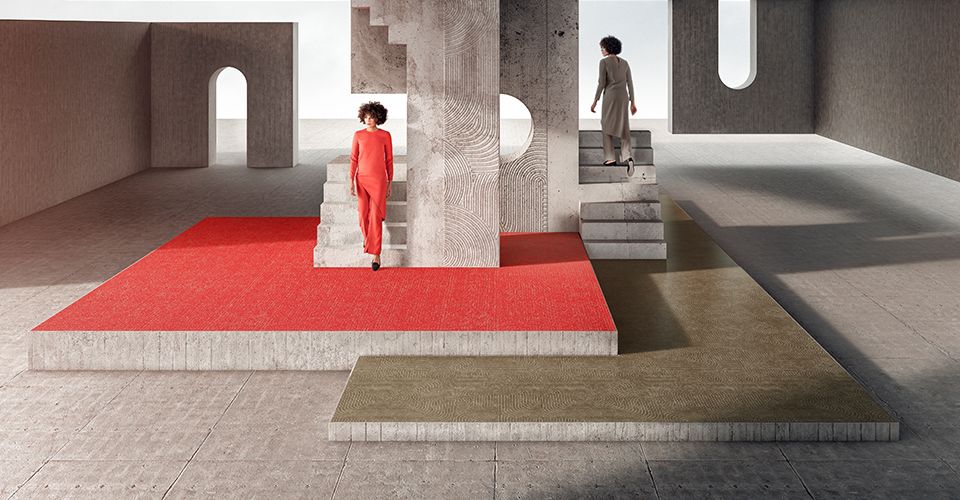 Mint
Shades of green were not up for debate—after all, we have seen the popularity of green surge over recent years. There are many shades of green out there, from vibrant, botanical-inspired greens to bright teals and rich emeralds. However, we focused on the calming shade of Mint. This fresh pastel tone has been dominating both catwalks and interiors, and we are predicting that Mint will continue to flourish well into 2020.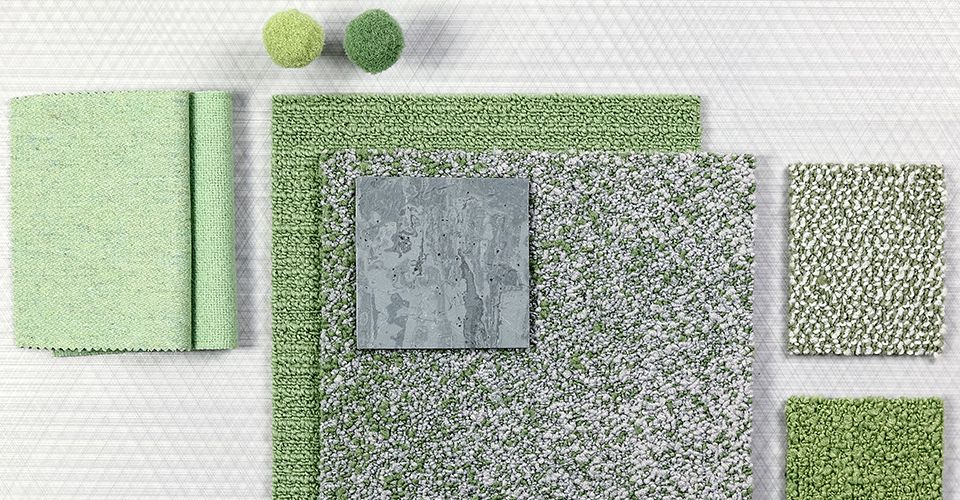 Understated Grey
Elsewhere, neutrals aren't going out of fashion anytime soon. Our choice of Understated Grey proved that there will always be a need for calmer tones to help form the backdrop of a space. Neither too warm nor too cold, Understated Grey can lend room to more dominant colors and features. The whole grey palette lets brighter colors shine, and it allows you to be adventurous with decorative patterns and texture.
So, what will be different next year? Perhaps we will be surprised by new emerging colors, or maybe we will see a continuation of the natural green shades that have dominated previous years. We will kick start our color trends of 2020 in January with Pantone's yet-to-be-announced Color of the Year, so stay tuned!