Designers today should expect and do expect more from interior products – their projects must include materials that deliver beautiful aesthetics, perform according to the needs of the space, and help facilitate sustainability goals.
At Interface, we approach the design of our products with this in mind, and we believe that designers should ask all of their vendor partners to do the same. When nora® rubber became part of Interface in 2018, we saw an opportunity to build on the nora's history as a premium, high-performing rubber flooring brand with a strong sustainability story. By applying learnings from Interface's own legacy in design and sustainability leadership, we are taking nora to the next level and investing in innovations within the rubber category.
New nora by Interface rubber flooring designs deliver the same premium performance for which nora is known; however, they also feature enhanced visuals that meet the needs and desires of today's designers along with a lofty and holistic sustainability approach. The nora brand is an important part of Interface's work to reverse global warming through decarbonizing our factories, products and supply chains, and this effort that has led us to innovate when it comes to the processes and materials used to create our rubber flooring products. We're also taking cues from nature to elevate the aesthetics of our rubber flooring portfolio, as seen in the colors, textures and visuals found in our new nora styles.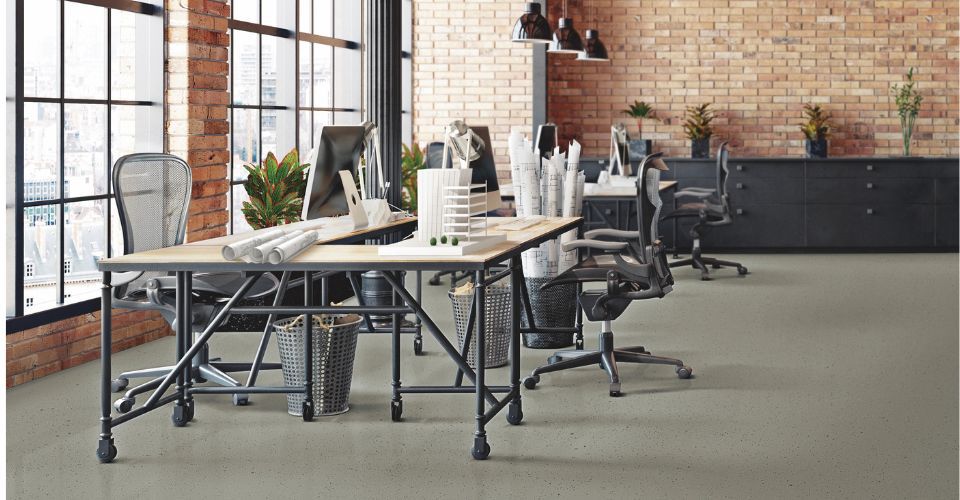 Getting nora Rubber to Carbon Neutral
A key milestone in the integration of nora and Interface was the inclusion of rubber flooring in our Carbon Neutral Floors™ program. Through this third-party verified program, all products that Interface makes and sells globally are carbon neutral over their full product life cycle. We expanded this program to include nora in 2019.
For us to achieve carbon neutrality for nora rubber, we had to take the following steps:
1. Measure the GHG emissions: To start, we measured, evaluated and verified the carbon footprint of nora products across their full lifecycle with a third-party certification company. We examined the entire supply chain, from the sourcing of raw materials and production to the products' use over 20 years and end of life.
2. Reduce GHG emissions: We are continuously working to prevent and reduce the GHG emissions of our rubber flooring products. We've already achieved many milestones to lower the carbon footprint, including:
Replacing virgin raw materials with bio-based and recycled materials – today, 8% of the materials used to make our rubber flooring are recycled or bio-based.
Switching to 100% renewable electricity at the nora production site and transitioning the internal transportation fleet to electric vehicles.
Reviewing manufacturing processes to reduce waste and increase efficiency.
Using post-production materials for some nora products and developing a fully recycled product for the circular economy with noracare.
Achieving Cradle to Cradle® Silver for norament® 926 flooring and stair tread products, noraplan flooring products, and noracare products.
3. Offset unavoidable GHG emissions: For the unavoidable carbon emissions that we have not yet been able to eliminate through manufacturing advancements, we purchase carbon-reduction certificates from climate protection projects.
While verified emissions credits are necessary today to achieve carbon neutrality, we believe they will become less and less necessary over time, as we continue to decarbonize our business through material and process innovation. More on our approach to offsets can be found here.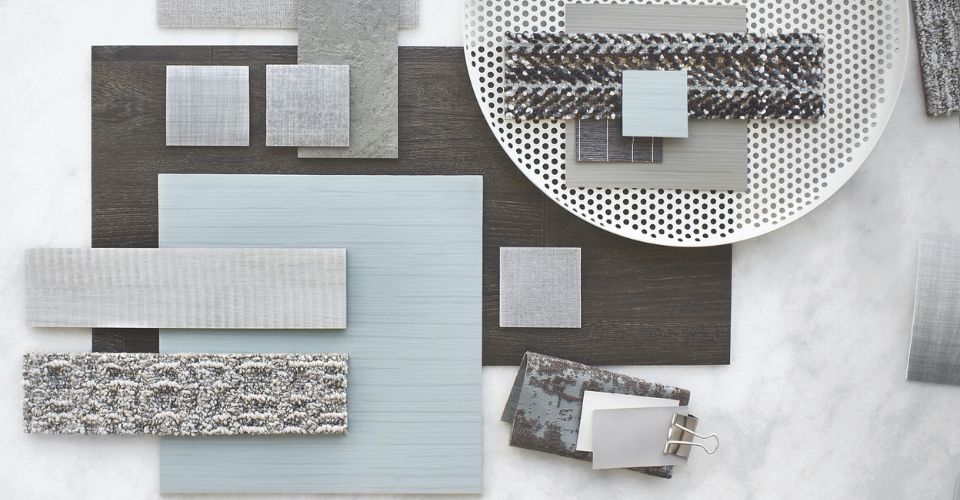 Applying Nature to nora Designs
Innovation also plays an important role in the aesthetics of nora rubber flooring, and sometimes this innovation occurs through restraint. By letting the materials that make up our rubber products – including recycled materials like grains, chips, and minerals – shine, we've been able to achieve a more organic appearance that reflects the randomness of nature, adding texture and dimension to our products.
For example, we're using minerals to create the lightly-marbled and limestone-inspired design of norament castello™. This rubber style uses movement and variation to mimic the look of natural stone. Another example is our norament kivo™ style, which has the contemporary look of concrete. We're able to achieve these looks through the mixing process, which creates organic striations and delivers an on-trend aesthetic with all the performance benefits of rubber.
We're seeing more interest in rubber flooring as a wider range of aesthetics become available to customers. While rubber is often installed in utilitarian environments, like healthcare, education and industry spaces, more sophisticated rubber looks mean designers are now considering rubber for other areas, like corporate offices, which also benefit from nora's durability, ease of maintenance and acoustics benefits.
Want to learn more about the "renaissance in rubber" taking place at nora? Check out the video segment below, featuring Metropolis magazine editor Avi Rajagopal and experts from the Interface team.