In an era where our lives are so driven by knowledge and data  – it seems incredible that the design industry is so poor at collecting evidence to demonstrate the true value of their services and the benefit that it can bring to the built environment, their clients and of course building occupants.  But as we become increasingly aware of the need for evidenced-based design, isn't it time that we harness the power of data to better understand the design brief, our response to it and the true benefits it delivers?
Whilst developing the brief is part of the initial stages of the RIBA Plan Of Works – how often does that truly get to the root of the issue and develop the real needs of the people working for an organisation?  A comprehensive and well planned pre-and post-occupancy evaluation (a POE) can do so much more to capture the metrics, activity and opinions of all stakeholders in the design and occupancy of buildings – buildings that define careers, organisations and lives.
In partnership with Interface and the BRE, Oliver Heath Design have written a Design Guide to 'Creating Positive Spaces by Measuring the Impact of your Design.' The aim is to make the language that surrounds POE more accessible so that everyone can have a go, no matter what size the company or project. In the guide we outline how it can benefit you, where to start, what to do, and help you with the difficult task of convincing a client to not only 'open that can of worms', but pay for it, too…
"No workplace should be designed without a proper assessment of what it is that the organisation and the employees need." – Peggie Rothe, Development Director at Leesman.
So, firstly, how can this benefit you? Measuring the impact of design via POE allows you the opportunity to find out what parts of your design worked well, and what can be improved on for future projects. Once you're sold on the idea, our Design Guide arms you with a strong business case to demonstrate the value of conducting a POE to clients. We look at how it can improve elements of a business such as environmental impact, cultural and social value, and overall image.
We also discuss all the different groups a POE can benefit, including the design team, organisations, facilities managers and, of course, the occupants themselves. This should help with getting everyone involved in the process – making it clear that everyone has a voice and can contribute to outcomes that suit them is so important.
Once you've got that under your belt, we look at the 'how to.' This goes from who to involve, what can be measured, choosing the right methodology for you, and how to incorporate this into the design process.
In a project complete by Spacelab, the client Haymarket Media Group, had a desire for colleagues to work more collaboratively and creatively. In the findings it showed an increased visual connection through the building (94% increase) brought greater collaboration between the teams: there was a 20% increase in face-to-face communication with colleagues within departments, and a 27% increase in face-to-face communication with colleagues from other departments.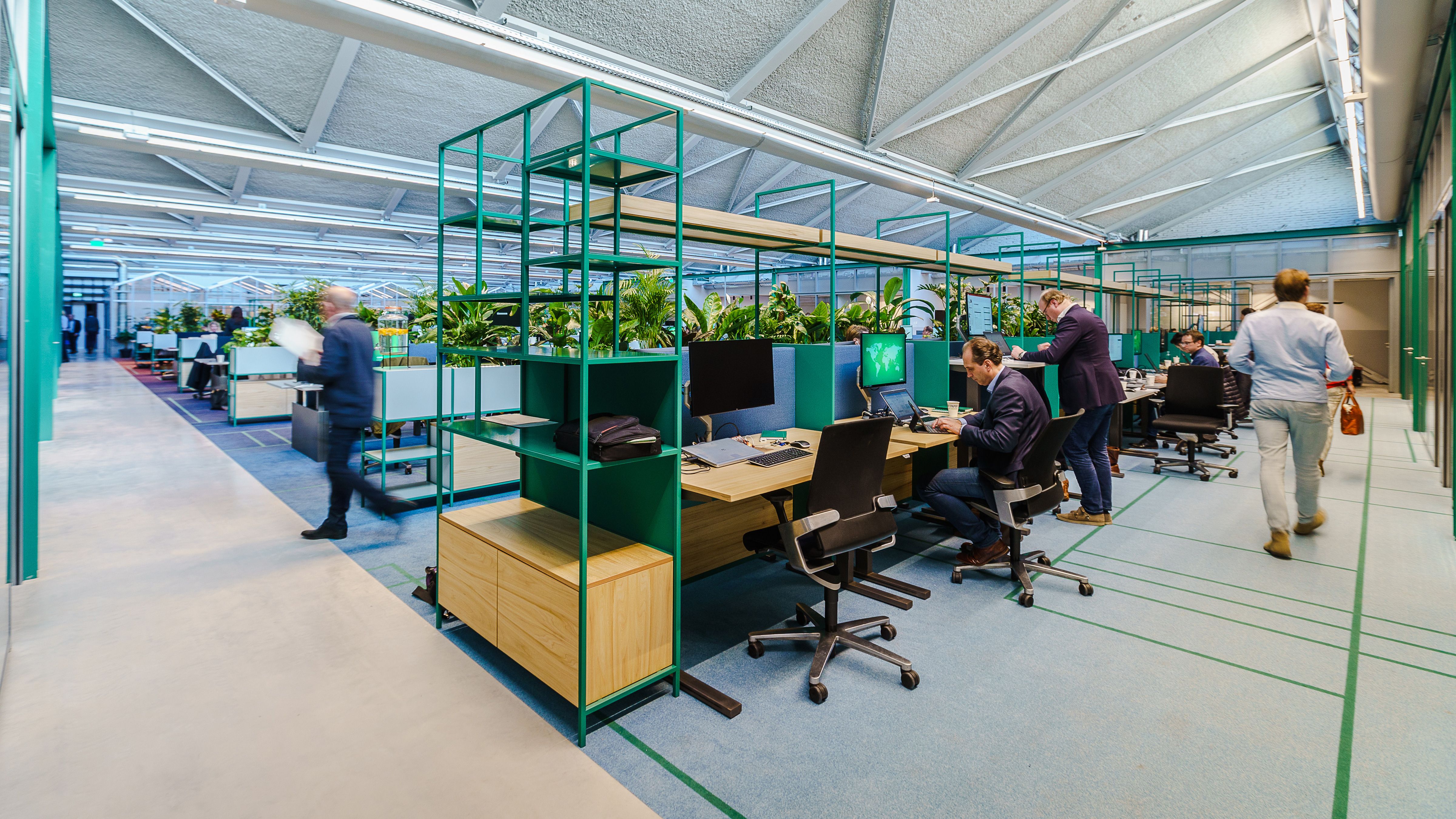 "Increasingly, I see that clients are asking of their Architect to show or provide evidence of why they think that their design is the right one. I think there's beginning to be a market side to this where Architects that are doing evidence-based design have a competitive advantage." – Kerstin Sailer, Reader in Social & Spatial Networks, The Bartlett School of Architecture.
So, what can you actually measure? The two main types of data that can be collected during a POE are quantitative and qualitative. Quantitative data is numerical, so this is essentially measuring things like energy and water consumption and gathering questionnaires with clear yes/no responses. The qualitative is non-numerical, text-based data where the more human-centred approach comes into play, and involves talking to people to get to know how they feel and what they need. We help you to look at how you might analyse this data, and turn these insights into reports and actions.
"Analysing the data is the coolest part! Because that's where you find out, "Wow, I never knew that those two things might be related to each other." It's in analysing the data, and comparing and contrasting, where we learn what we didn't know before. When you have data, you can have a lot of fun and you can start to build hypotheses and open up the door for all kinds of new findings." Paige Hodsman, Concept Developer for offices, Saint-Gobain Ecophon.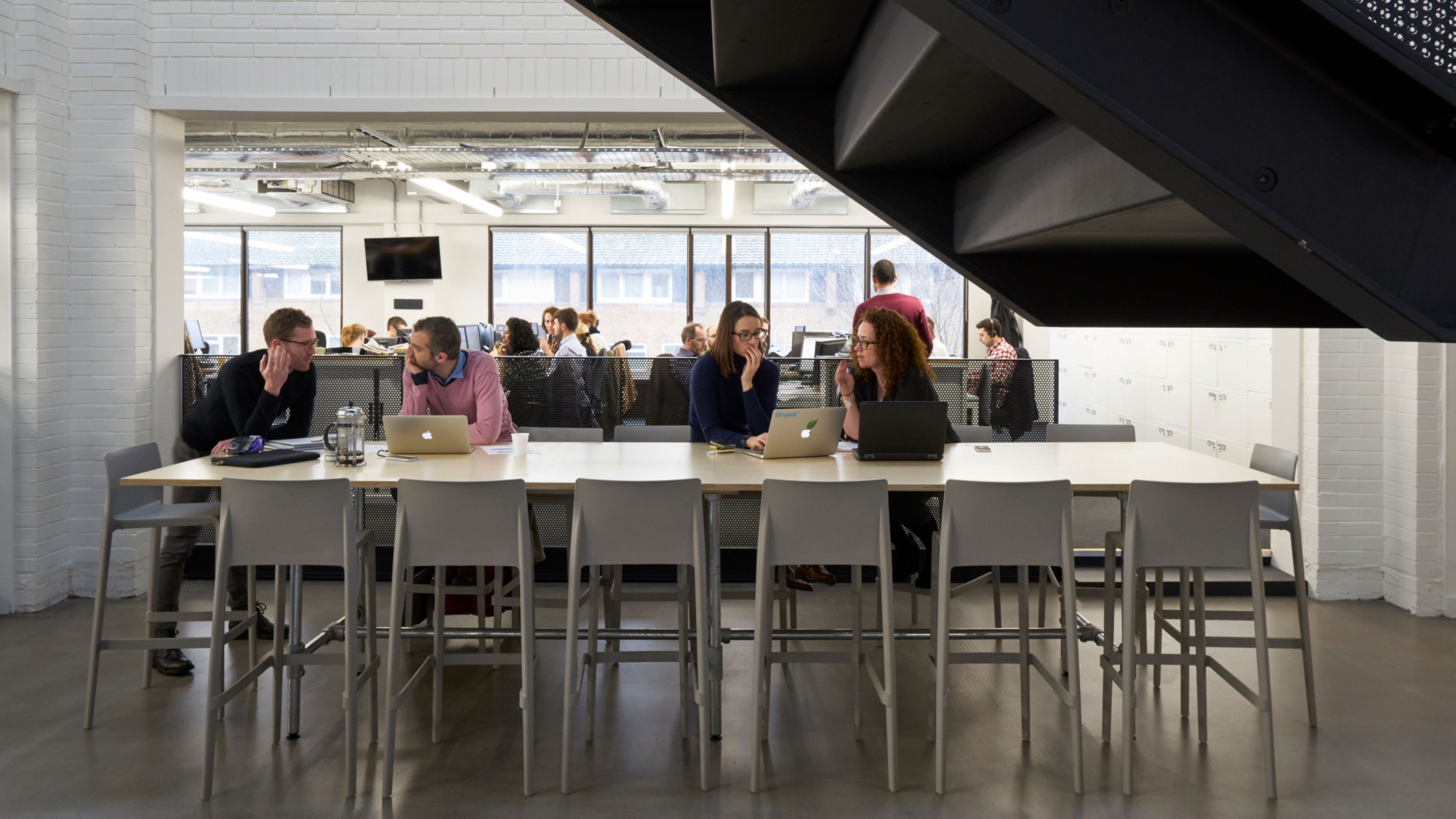 We propose that POE should be an ongoing, cyclical process that provides opportunities to continuously adapt a space to suit the changing needs of users and occupants. Undertaking a POE for a period prior to the project commencing sets a base line, that can then be measured against the same analysis being undertaking once the project is complete and highlight any further issues that need to be addressed. Hey, not even architects are perfect 100% of the time!
Building standards such as WELL have incorporated POE into their certification process, demonstrating how essential it is to delivering an holistic approach to human-centred design. You can read more about the WELL Building Standard and how to gain certification in our previous Design Guide here.
So why not start your journey into POE by watching this short video for a summary of our Design Guide to 'Creating Positive Spaces by Measuring the Impact of your Design'.
Download the full guide here to take the next steps on your journey to conducting a POE on your next project.
Download Report