When Pantone recently announced Classic Blue as its Color of the Year for 2020, we had to smile. Blue is a color with universal appeal—it's a shade we're naturally drawn to in uncertain times. Blue is a sure sign of trust and stability when everything else seems chaotic. It's also a color that naturally makes us feel safe and secure.
In our homes and our workplaces, we've noted many of the most influential designers and future-focused brands embrace Classic Blue in their latest creations and concepts. Here, we explore how it's being used to brilliant effect, transforming workplaces into havens of concentration and calm.

Soothing shades
Taking a deep dive into Classic Blue, we discover a color palette that spans dark, rich mid-tones and soft, pale hues.
Intense tones emulate the velvet inkiness of the deep Pacific Ocean. Crisp, light and bright shades of powder blue remind us of expansive clear blue skies and the wonder of cloud formations. Frosted lilac and blueberry tinged with lavender also signal a significant shift, moving away from the "true blues" that have dominated recent seasons.
Blending comfortably into this palette are subtle, chalky shades of purple mixed with blue and gray for intensity and depth. These paler hues represent a transition from Ultra Violet (Pantone's 2018 Color of the Year) toward cooler, paler, more livable shades.
Timeless appeal
While many shades go in and out of vogue, our love of blue stays true. Consistently, blue is the world's most popular and most accessible color.
Why is that?
It may be because blue is a truly timeless color. Blue has so many positive associations in the natural world, and it imbues a sense of peace and tranquility. In fact, indigo is often referred to as the 'third eye' because it inspires contemplation, mindfulness and calm. These deep inky and stonewashed hues are bringing the everyday beauty of denim into interiors. Much like our most cherished pair of jeans, it's a look we'll never tire of.
Filtering into our homes
We first noted the prevalence of the Classic Blue palette during the design fairs in Stockholm, Milan and London. Many influential designers and furniture brands featured indigo, denim and lavender in their collections—we particularly loved the Indigo Experience Lab by Moooi/Ecco Leather in Milan!
As affection for this color grows, we're beginning to see these hues filter into our homes. Ripples of blue have become a recurring theme in bathroom design as watery and inky tones create deeply relaxing and luxurious spaces. Bolder blues are also adding character to kitchen design as designers mix materials in the same tone. Flashes of bright white and metallics shine particularly well when backed by blue.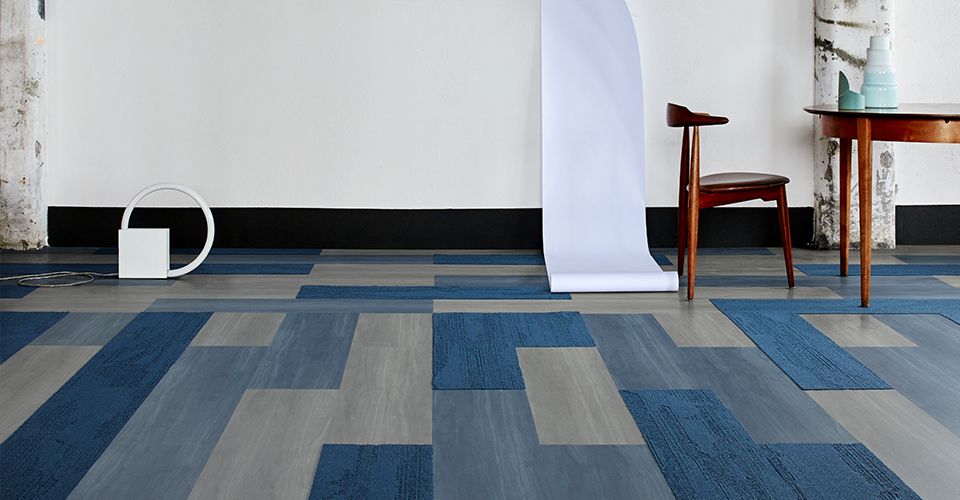 Expanding minds and concentrating thoughts
Given all of its positive associations, blue is an incredibly effective choice in the workplace. When Pantone described the rationale behind their nomination of Classic Blue as their Color of the Year for 2020, they spoke of the associations with communication, introspection and clarity.
"Classic Blue encourages us to look beyond the obvious to expand our thinking; challenging us to think more deeply, increase our perspective and open the flow of communication," says Leatrice Eiseman, Executive Director of the Pantone Color Institute. She suggests that the color naturally aids concentration and helps to re-center thoughts, particularly in light of accelerating technological development.
Depending on the shade and intensity you select, it's possible to create a very different mood in a workplace environment. Brighter, lighter shades of blue awaken our minds and pave the way for fresh thinking. In contrast, warm inky tones naturally aid concentration and focused discussion. Lilac and lavender combine with pewter and neutral tones to create a tranquil working environment—and maybe something a bit unexpected in the workplace. It's also worth experimenting with accents. Playful pops of Classic Blue can transform working environments into striking statement spaces.
We look forward to seeing how you embrace the blues in 2020!