Fifty years ago, our founder, Ray Anderson, launched a revolution in commercial flooring when he led the charge to create America's first modular carpet tile. He challenged the status quo of a traditional flooring company with his desire to push the limit of what was possible. Over the last 50 years, we've created healthier spaces and inspired cutting-edge design with better-performing and more sustainable materials. The possibilities are endless as we head into our next 50 years, and the best way to imagine those possibilities is both to reflect on what we've accomplished so far, but also on what those around us are doing.
A Year of Impressive Milestones
We aspire to become the most sustainable company in the world, but when it comes to saving the planet, it will take a village. We can't do it alone, and we need companies across all industries to take up the banner alongside us.
To kick off our 50th anniversary blog series, we're shining a light on like-minded businesses that are also celebrating big milestones in 2023. "We have much to learn as we build the next 50 years of our company, and we are looking to other global brands for shared wisdom," says Anna Webb, Vice President of Global Marketing, Interface. "These companies are leading industry in their own unique ways—whether it's in the sustainability sphere, through philanthropic and volunteer efforts, or in how they treat their people—and we want to both learn from them and celebrate them as examples of better ways of doing business."
Patagonia
Like us, Patagonia continues to choose the planet and its people over profit. Turning 50 this year, the company – known for its outdoor apparel – has enjoyed 10 pivotal moments since forming.
One of these moments was switching from conventional cotton to its organic counterpart after they learned that "conventional cotton fields—while comprising only 2.5 percent of the world's cultivated land—used 22.5 percent of chemical insecticides and 10 percent of pesticides used in agriculture." These harsh chemicals are harmful to our ecosystems, and once Patagonia learned how their materials were impacting the environment, they sought urgent change.
"Our sustainability strategy focuses on how our own business practices impact the environment while also examining our suppliers," says Lisa Conway, Vice President of Sustainability, Interface. "We commend Patagonia's leadership in taking a closer look at their materials and suppliers when seeking a better environmental approach."
In the next 50 years, Patagonia says it will continue to focus on quality. It's the mainstay of the business – and the company will "move away from things that hold us back." This involves "more collaboration instead of competition, especially as we tackle existential crises like climate change."
A company after our own heart, Patagonia will rally its community to "address the root causes of climate and ecological crises."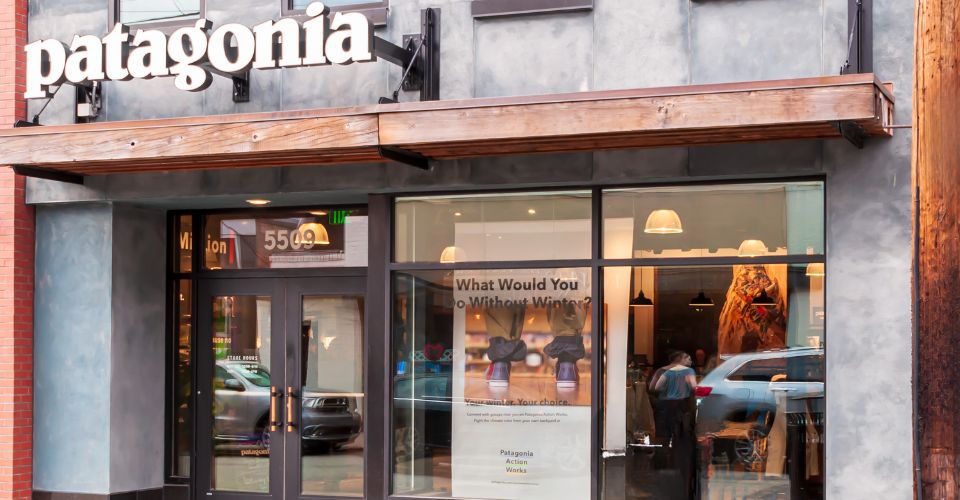 Adobe
Adobe celebrates 40 years of innovation this year, and we are celebrating the company's role as a leader in design, innovation, diversity, and inclusion.
At Interface, our people are at the center of everything we do. We are also passionate about design and creating beautiful spaces. Adobe embodies both of these values.
Adobe unlocks design capability and puts design in the hands of people. Their "Adobe for All" mission seeks to embrace the ways diversity makes them stronger and to enable their people to bring their whole selves to work—something we champion often at Interface. The company is also leading the charge for a more responsible, ethics-grounded approach to generative AI—something top of mind across the design industry.
By setting these high standards, companies like Adobe challenge competitors and those in their "village" to do better.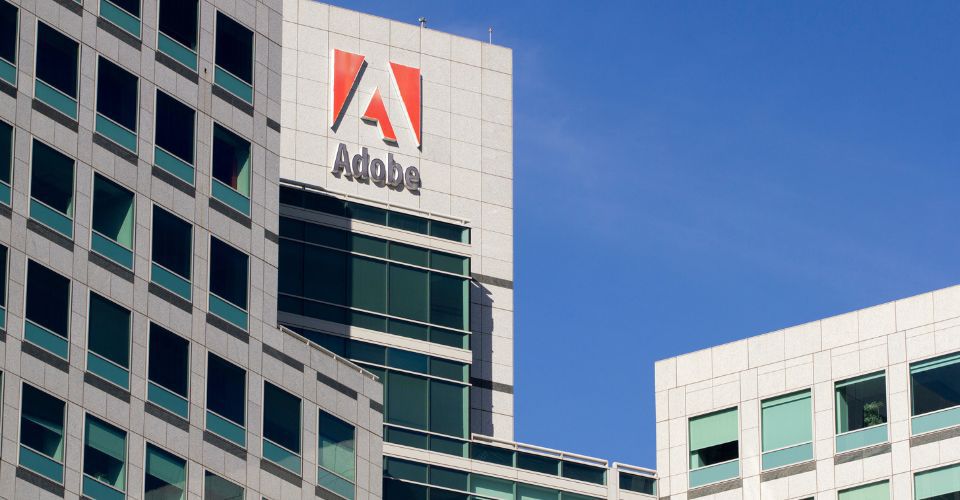 National Geographic
For 135 years, National Geographic has been "igniting the explorer in all of us" and inspiring a deeper appreciation for our environment and our fellow humans with their activism. They have worked to keep all life at the forefront, capturing hearts and minds through brave content, moving stories, and captivating imagery.
As a global non-profit, National Geographic reaches 3 million young people through their educational offerings, and 100 percent of the donations they receive funnel straight to Explorer-led programs. Guided by principles like collaboration, transparency, and accountability, National Geographic is leading their people and their consumers to create a better world.
While many organizations have worked to highlight the dangers of the climate crisis and our potential future if we don't act, National Geographic focuses on the beauty and wonder still very much alive today. They help to keep "all life" at the forefront of our minds—nature, animals, the environment, and the Earth more broadly—capturing our hearts and minds through compelling stories and beautiful imagery. We admire their inspirational approach and their challenge for all of us to rise to the occasion.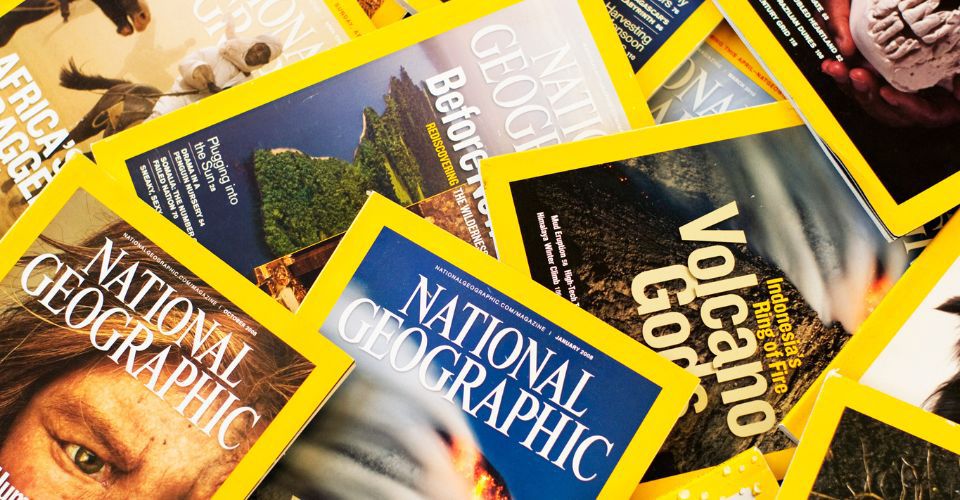 50 Years and We're Just Getting Started
As we continue celebrating 50 years at Interface, we are proud to reflect on how far we've come. Yet, we know this is just the beginning. Our next journey starts today. It's empowering to know we're in good company and charting forward alongside others who put innovation, sustainability, and social good at the forefront of all they do.
At Interface, we have a culture of curiosity. It's contagious and we have an ever-present sense of exploration – along with a willingness to test, tumble, and try again. We'll be carrying these values forward into 2024 and beyond, and we hope you'll join us as we help design a better world.