Did you know that the building sector is the world's single largest emitter of greenhouse gases (GHGs)?
It's true. Buildings and construction account for 40 percent of total global GHG emissions. And, experts say that carbon emissions from the built environment need to peak within the next 15 years for Earth to have a chance of staying below the global warming tipping point. Within that same time period, we will construct 900 billion square feet of new buildings and major renovations globally.
Knowing this, architects and designers have a huge opportunity to specify products that promote green chemistry, a circular economy, and a healthier climate. Seem impossible? With the right knowledge and tools, it's easier than you might think. Here are four strategies you can start doing now.
Demand true transparency
As the drive to produce sustainable products has increased, so has the need to ensure the legitimacy of those products' environmental and health claims. It is crucial, then, to evaluate products for their impact on human health and the environment – two requirements that are inextricably linked.
What are some key ways to find that information? Transparency documentation.
Environmental Product Declarations (EPDs) present transparent, verified and comparable information about the lifecycle environmental impact of products. Not just a green claim or promise, an EPD shares product information in a consistent way, certified to a public standard and verified by a credible third party.
Health Product Declarations (HPDs) disclose product ingredients and hazards. An HPD is a great tool to start a conversation about opportunities for improvement and whether any hazards apply to the way the ingredient is used.
Manufacturers should disclose information about their manufacturing processes, product contents, and overall impacts on both the environment and human health. Transparency documents are a great start to finding that information, but just keep in mind that individual disclosures don't always give you the entire picture of what's in a product or the health impact it might have. This is why it's critical to dig deeper: Ask manufacturers more about their processes to understand the strengths and weaknesses of their products.
Specify carbon-neutral materials
The World Health Organisation and the Centers for Disease Control consider climate change to be the greatest threat to human health of the 21st century. To help stop and even reverse the negative impact of the built environment on Earth's climate, it's important to understand what makes up a project's entire carbon footprint. For a building, that means looking at two types of carbon emissions:
Operational carbon is the carbon dioxide emitted during the life of a building, such as the energy used for heating and cooling.
Embodied carbon is the carbon dioxide emitted during the manufacture, transport and construction of building materials.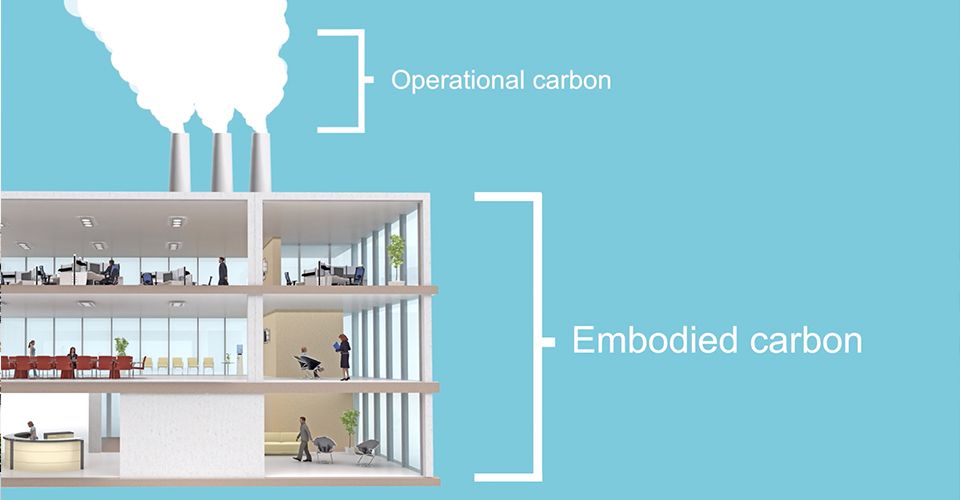 Cutting down on both emission types is key, but the biggest and most urgent opportunity is reducing embodied (or "upfront") carbon. In this area, architects and designers have a large influence on the materials that go into a building project. Through careful product selection, you can help to reduce the carbon footprint of your new-build and renovation projects. And, by asking manufacturers about the carbon footprint of their products, you can transform entire product supply chains. Remember: If you don't spec it, you won't get it!
Tools are also available to help you identify low-carbon products. A new, free online resource called the Embodied Carbon in Construction Calculator (EC3) tool – debuting at this year's Greenbuild – can help designers figure out how different building products contribute to a project's carbon footprint. The EC3 tool can provide practical strategies for selecting products and materials that reduce embodied carbon emissions. And, it also shows products that are comparably priced – so getting a "greener" product doesn't have to be a question of cost.
Insist on high recycled content
Many manufacturers offer products containing recycled content, which is a plus if you're pursuing LEED credit or just wanting to be more mindful about the materials you choose for your projects.
A product's total recycled content comes from a combination of pre and post-consumer content. In fact, products may contain a mix of:
Post-consumer recycled content – materials collected from the waste stream after their intended use
Pre-consumer recycled content – waste material generated from a manufacturing process
Virgin materials ­– resources extracted from nature in their raw form
Bio-based materials – substances derived from living (or once-living) organisms
The use of recycled content does more than simply divert waste materials from the landfill. By replacing virgin materials in their products, manufacturers can reduce energy consumption, greenhouse gas emissions and the extraction of finite resources from the Earth.
When you're considering products with recycled content, pay attention to the types of recycled materials that are in them. For example, recycled plastic (like the nylon in carpet) reduces climate impact more than some other recycled materials you might find (like limestone), since virgin nylon is very energy intensive to make. Again, partnering closely with manufacturers allows you to better understand what goes into their products – ask them about recycled content, and spec products that give waste a new life and reduce environmental impacts.
Require reclamation at end-of-life
Recycling isn't only about what goes into the products you use. It's just as important to think about what happens at a product's end of life.
Take flooring, for instance. Nearly four billion US pounds of carpet end up in landfills each year in the United States. And while about 14% of post-consumer carpet is collected (according to CARE), less than 5% of that is recycled.
When you're working on renovation projects, what happens to those old materials that are removed and replaced? Manufacturers and specifiers who put a product into a space should also have a plan for those products when they leave the space. To that end, not all manufacturer product take-back programs are created equal. You should be asking manufacturers:
Are products that are taken back actually recycled?
What percentage of the old product's materials can be used in a new product?
What new product can be made with these materials?
How much of the new product is actually produced?
What 3rd party verifies your recycling process claims?
Knowing how to spec healthier, more sustainably-made products is the first step toward creating a built environment that's better for our planet and for us. Putting that knowledge into action is the next step. For your upcoming projects, think about products that best balance green chemistry, circular economy, and embodied carbon – even if your clients don't ask for them! It's a way for you to deliver the best design possible with the highest-possible positive impact.