Change isn't always easy. However, when it comes to facing up to challenges such as global warming, sometimes you have to say goodbye to the old ways. For manufacturers, this can mean revisiting the fundamental aspects of your products and redesigning them with the climate in mind.
Climate Take Back is our sustainability mission at Interface. We want to run our business in a way that reverses global warming, and our aim is become a carbon negative enterprise by 2040.
A good starting point towards these goals is to significantly reduce the carbon footprint of both operations and products. For decades, we've been innovating with our designers, operations teams and suppliers to achieve this by using more recycled materials, renewable energy and more efficient manufacturing, but sometimes you need to go even further.
So why are Interface saying – Goodbye Graphlex backing, Hello CQuest™Bio?
Our European factories have been backing our carpet tiles with bitumen-based Graphlex® for several decades. The backing is the rigid part of a carpet tile underneath the soft yarn that you walk on – it provides stability and makes it long lasting.
As a material, bitumen provided great durability and functional properties in our backing, but these benefits came at a price – a higher carbon footprint and it made it difficult to recycle products efficiently into new carpet tiles.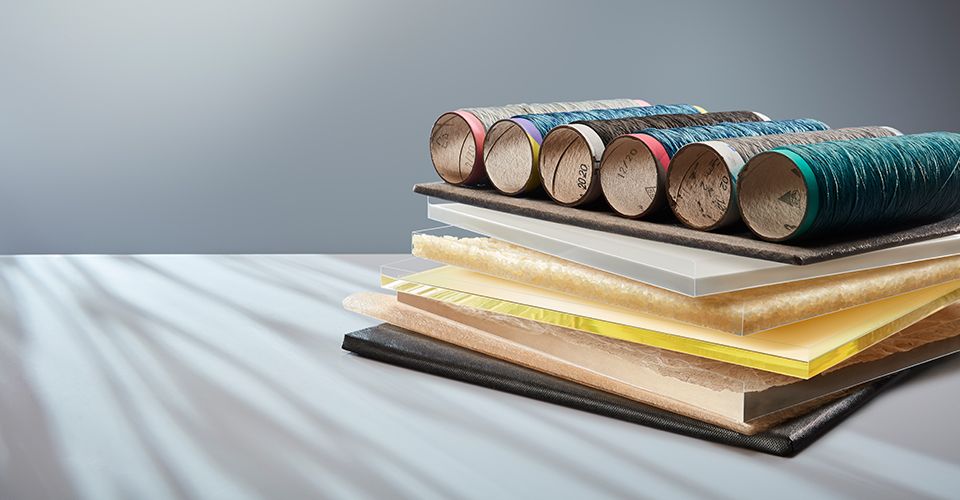 The search for a better backing
So, we started to look for a better alternative – a backing fit for the future. The brief was to find new materials which would contribute to reducing the carbon footprint of a carpet tile as a whole and ensure reuse and recyclability of our products.
To achieve this we looked at using more recycled and bio-based materials to reduce the reliance on fossil fuels and in turn reduce our product's embodied carbon footprint. Our research and development team succeeded in finding, testing and refining the use of a number of bio-based materials and recycled fillers, including ones that are net carbon negative, helping to reduce the carbon footprint even further.
At each stage of development it was crucial that the new backing would still provide the same durability and functional performance of the older Graphlex® backing. This was non-negotiable.
In addition, we wanted to follow circular design principles by using the highest level of recycled and bio-based content at the outset – using high levels of virgin materials just because they were recyclable seemed like the wrong approach.
In addition, we ensured that our carpet tiles would remain well suited for reuse and that they could be recycled too.
The result was that in October 2020, we launched CQuest™Bio as a backing for selected ranges and we found our customers were keen on the lower carbon footprint of our products and exploring how this would help them reduce the carbon footprint of their workspaces, universities and hotels.
Setting a new standard with CQuest™Bio
As of September 2021, all the carpet tiles manufactured at Interface's European factories now feature our new CQuest™Bio backing a standard – extending the sustainability benefits across all our European manufactured carpet tiles.
The impact is an average one-third reduction in the carbon footprint of our carpet tile products compared to those using our previous Graphlex® backing.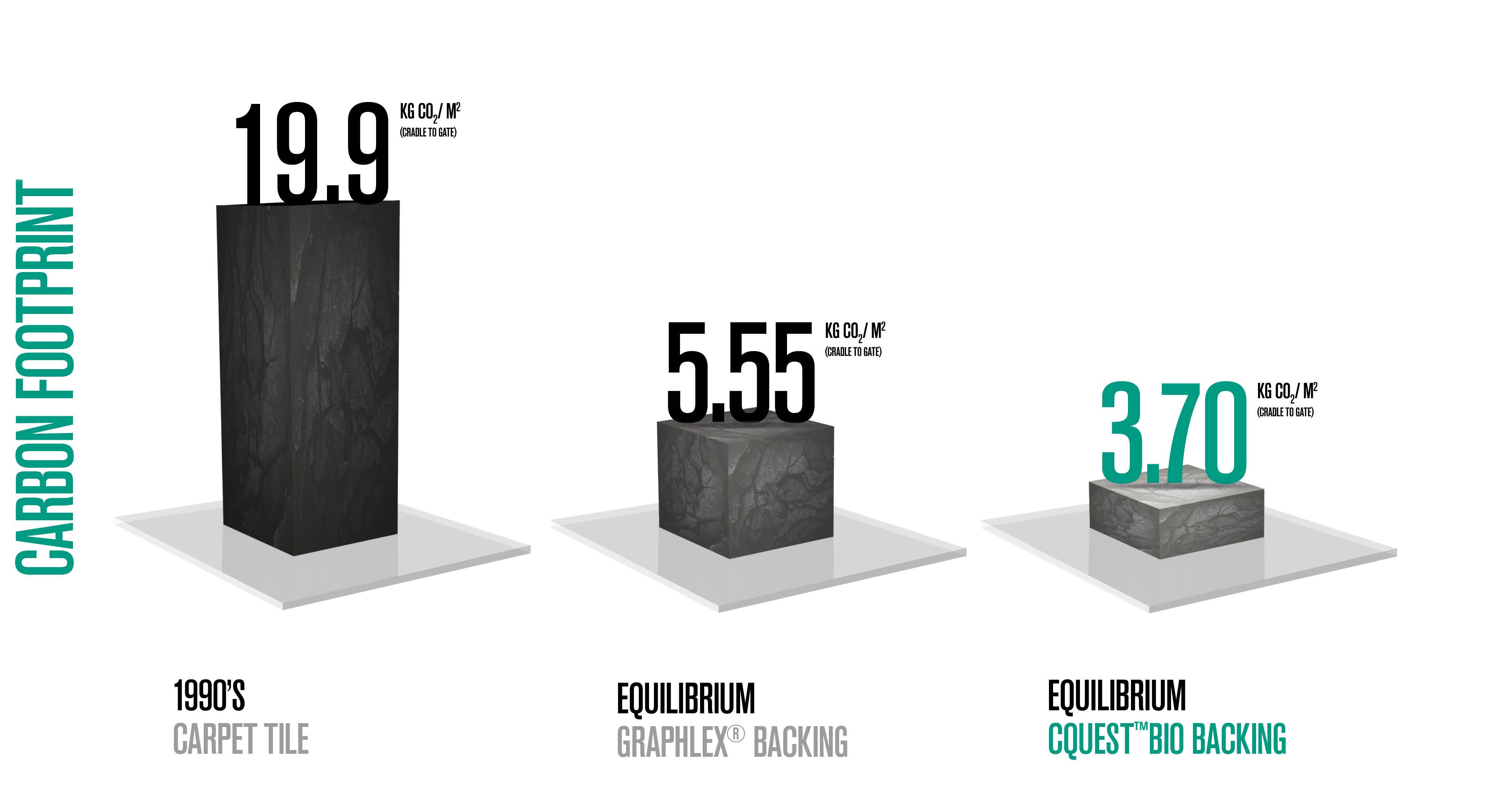 In addition, when using our CQuest™Bio backing we see the level of recycled and bio-based content increase for our carpet tiles – to the extent that our products now contain an average of 88% total recycled and bio-based content.
Our latest step toward a Climate Take Back
The switch represents a significant step forward for Interface, as this is a change for our whole portfolio rather than a particular range or an added extra.
Nigel Stansfield, President (EAAA) reflected that, "by shifting our carpet tile manufacturing in Europe to our CQuest™Bio backings we have made the single biggest move in our machinery, manufacturing processes and supply chain since we started making carpet tile."
Offering the carbon-conscious choice
We're delighted to be able to offer the same designs, durability and function in our products with the addition of a lower carbon footprint and higher levels of recycled and bio-based content.
Not to forget that our  Carbon Neutral Floors™ programme, ensures that from a full lifecycle perspective – all Interface carpet tile, LVT and nora® rubber flooring products are verified as carbon neutral.
Continuing to reduce the carbon footprint of our products is an important step in our journey toward becoming a carbon negative enterprise by 2040. For our customers this means that when you buy an Interface carpet tile you get the same performance quality and design options, whilst also making the carbon-conscious choice.
Eline Oudenbroek, VP Supply Chain EMEA, explained how the update of our European carpet tiles is symptomatic or a challenge across all industries, explaining that, "big business needs to set a goal, needs to have a vision and purpose, and must put climate change on the agenda."
For more information on CQuest™Bio please see this video.