As governments around the world set out plans to lift shelter-in-place restrictions and resume their economies, people will soon begin to return to their offices and other workplaces after several weeks of working from home.
There are many complex challenges ahead for business leaders. We must all now re-design safe and compliant working space to support health and wellbeing while also balancing the needs of the business.
As we move into new ways of working, many people will be cautious about their return to work, looking for reassurance from their employers that their work environment is safe. For most of us, hygiene and safety are interwoven.
There are many important considerations as organizations prepare to bring employees back into their workspaces. For example, most companies are implementing new protocols and procedures to support physical distancing and different uses of space to ensure people can work and connect safely. And, many organizations have or are planning to make changes in professional cleaning protocols to ensure that their spaces are hygienic and safe for people to return.
At Interface, the working world begins under your feet. Flooring, unlike other surfaces such as office furniture, light switches and door handles, has less exposure risk to COVID-19 and other transmissible diseases because it is not regularly touched by the human hand. But we understand that many companies want to take additional precautions in response to COVID-19 transmission concerns as part of their plans to reopen offices and other commercial spaces.
To support our customers and their cleaning teams we have three maintenance guides for LVT, carpet tile and rubber flooring to help inform your approach to your floor conservation and best practise for floor cleaning. These guides are intended for use in addition to a focus on hand hygiene and social distancing recommended by the World Health Organisation and further stipulated by local governments.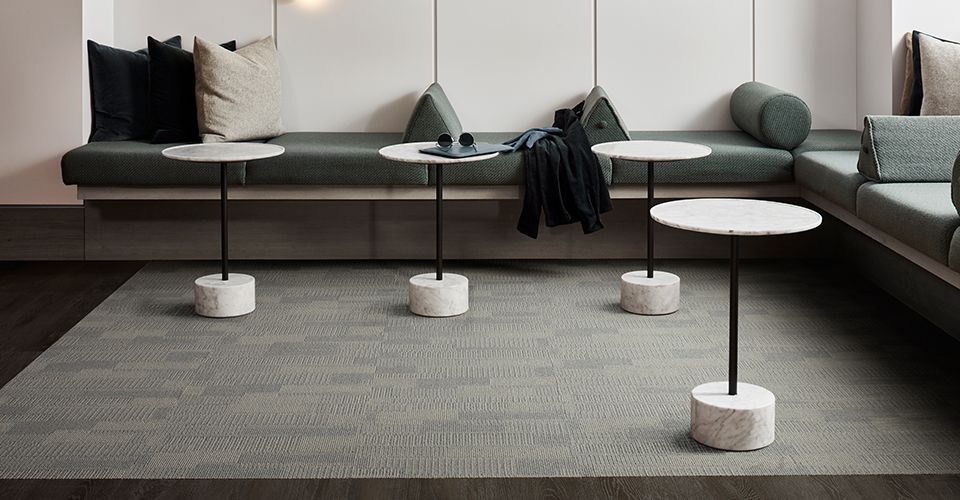 Cleaning frequency and maintenance of your floor surface depends on space use, density and size of your floorplan. So, our advice is speak to your professional cleaning company to determine a cleaning schedule most appropriate for your specific needs as you go forward.
As we design a new path forward, creating safe, hygienic, and well-maintained spaces will be a key priority for business leaders. By addressing the concerns and needs of space users as they return to a new working normal we can realign workplaces now, to enable teams to thrive tomorrow.